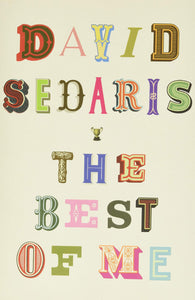 The Best Of Me
Regular price
$18.00
Sale price
$38.00
For the first time ever, David Sedaris brings together his funniest and most memorable works in one volume.
These curated stories explore falling in love, staying together, recognizing his own aging, in the mirror, but in the faces of his siblings, losing one parent, and to terms -at long last-with the other.
Perfect for the Sedaris completist, or someone who needs to get hooked.
---
More from this collection