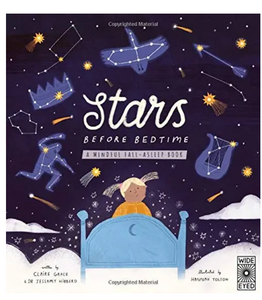 Stars Before Bedtime: A Mindful Fall-Asleep Book
Regular price
$15.00
Sale price
$25.00
Create a calm bedtime ritual with Stars Before Bedtime, with relaxing sleep exercises and magical facts about the night sky.
With expert sleep techniques from Dr. Jessamy Hibberd, this fall-asleep book is designed to help children clear their minds, get ready for bed, and fall asleep faster. It features muscle relaxation, gentle yoga poses, and mindfulness that will help little ones settle as they prepare for bed.
Stargazers of all ages will love learning about the sky, and this gentle nighttime read will mean that bedtime battles are a thing of the past.
---
More from this collection