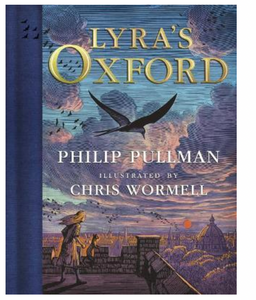 Lyra's Oxford
Regular price
$15.00
Sale price
$28.00
A stunning new edition of this tantalizing tale of Lyra and Pan set in the world of His Dark Materials. Now with full-colour illustrations from Chris Wormell. A perfect gift for Pullman fans.
This exciting companion to His Dark Materials tells a not-to-be-missed story about Lyra in the years after the events of The Amber Spyglass.
When a witch's daemon crashes onto the roof of Jordan College, Lyra and her daemon, Pan, are eager to help. But as this unlikely trio scours the winding streets of Oxford in search of a famed alchemist, their journey takes a deadly turn...
---
More from this collection