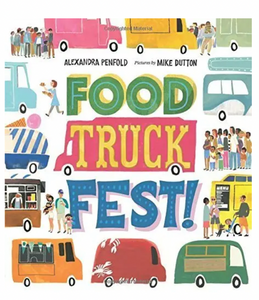 Food Truck Fest!
Regular price
$12.00
Sale price
$23.50
At the truck depot, engines are running and kitchens are humming, getting ready for the biggest day of the year: the food truck fest!
Join one family as they head to a gathering of kitchens on wheels. With music and all kinds of tasty treats from around the world, the food truck fest has something for everyone.
This fun-filled outing featuring Alexandra Penfold's rollicking, rhyming text and Mike Dutton's rich, dynamic illustrations will delight truck lovers and foodies alike.
---
More from this collection